From the title, I know what you're thinking:
But Alexis, didn't you plan cross country trips around visiting Indie bookstores?
But Alexis, didn't you drive 260+ miles roundtrip with your co-blogger Eri solely to go to San Diego's Mysterious Galaxy?
But Alexis, didn't you avoid taking Thursday night classes so you could attend book club at The Ripped Bodice?
Well, yeah. I did all of those things. But that doesn't mean my relationship with Indie Bookstores isn't fraught with resentment. I know for a fact Eri feels the same. We're here today to talk about why.
---

My feelings about Indie Bookstores can be summed by an experience I had earlier this year. Since I live in Southern California, I have absolutely no shortage of Indie Bookstore options if I'm willing to brave the traffic. Because of that, I usually don't visit the Indie that is closest to me because I know there are better ones around.
I ended up in the same neighborhood as the store, so I walked in with the intention of finding a backlist Fiction book to buy. Recently, I've gotten in the habit of asking the new Indies I visit where their Romance section is in the store. I like it better than straight out saying "Why don't you sell Romance" when I know that the store doesn't (and if someone who works there doesn't get to buy books for the store, I don't want to put them in an uncomfortable position. Just my onion~ though). Naturally, I asked the employee where the Romance was when I visited my "local indie" I don't even like calling them that.
Now, I knew from looking at the store that there was a random Romance novel in the fiction section. But that was it. The employee there was super friendly, and when I asked she said that they had a couple in the Mystery section. In response I said something along the line of 'oh that's interesting. I wish you had more Romance because I read so much of it etc etc'. And she said, 'Oh yeah, my boss just refuses to shelve the Romance we have under Literature so we have to put it in the Mystery section. He doesn't believe Romance counts as Literature'.
At that moment, with my relatively loud "WHAT", my soul left my body. Then, the employee kind of cringed and was like 'yeah'. The non-bookish person I was with, who already left the store due to boredom, got an earful about my rage when I met up with her again. And Eri also got 2948 text messages about the incident.
And here in comes my dilemma with Indie Bookstores: I have been a supporter of them for a long time. I love supporting small businesses. Even in my days long before book twitter when I was reading 3 books a year, I would always make a point to find a local Indie while on trips to buy some 'vacation' books from. Those days were long before I was a Romance reader. Being an avid Romance reader today, it's difficult when I go to new Indies. I always have this reservation in the back of my mind: What if they have no Romance, or, you know, actually think Romance is garbage?
Of course, I'm not going to get annoyed at a Non-Fiction or Children's dedicated Indie for not selling Romance novels. That would be nonsensical. I don't expect to see 6 shelves of Romance in a store that only has 10 shelves. Nonetheless, when you're a big name Indie bookstore selling everything from Young Adult to Travel guides to Coloring books but have no Romance OR HIDE IT IN A CORNER…. You can't expect me to be okay with that.
I desperately want to support Indie Bookstores, but how can I when they constantly disregard the genre that means everything to me?
And so is the plight of the Romance reader…
---

As someone who has grown up in LA, there is no shortage of Indie Bookstores catering to most of the genre niches, especially now that we have a Romance bookstore, which we'll talk about later lol (spoiler alert: it's the best place ever!!!!!)
However, it never fails to come to my attention how often the Romance genre is disregarded by many a Indie Bookstore, from store displays to staff recommendations to just shelving it within the store. Romance is valid genre fiction as much as YA or SFF or mystery, yet the rarity of it being shelved and the likelihood that they get scoffed at is….high.
Of course, this isn't discrediting bookstores that don't stock Romance for financial reasons, especially smaller ones. It's completely understandable that it can be more difficult to stock Mass Market Paperbacks or indie Romance titles, considering the non-conventional prices and business decisions etc.
However, it doesn't excuse the dismissive way people treat someone who frequently attends author events and book signings, I'm always wary about the cheap joke about Romance being a cheap thrill or punchline, especially when I go to events at Indie Bookstores that seem to prioritize high-brow literature (read: literary fiction) over genre fiction that's not dominated by men.
The worst part of this disregard for Romance is that some Indie Bookstores recognize the monetary value of Romance, they just refuse to actually support it. One example is the beloved Strand Bookstore in New York, which recently hosted an amazing panel of Romance authors ( I was not there, but I vicariously attended through the livetweets of other Romance readers so it's like the same thing right?). I was appalled however, to find out that the Strand does not stock Romance books at all, aside from their bargain bin, in their physical store. It's such a disappointing moment where bookstores host lovely authors such as the ones who were there, yet don't even support the author's books. (update since I first wrote this: they hosted another Romance event so you know what? screw them)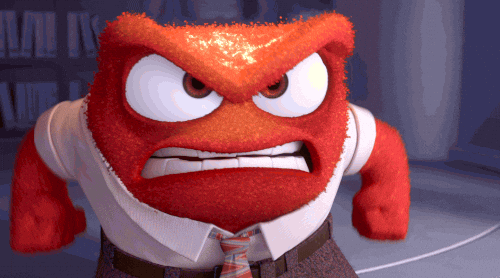 ---

Absolutely amazing Indie Bookstores that support Romance do exist.
I would be remise not to mention The Ripped Bodice. For those of you who don't know, The Ripped Bodice is a Romance only Indie Bookstore in Culver City. I adore them enough to the point of making the wildly irresponsible 50 mile drive on weekdays to go to Book Club there for a semester. Leah and Bea Koch, the two owners, are kind of the best
people ever. We are incredibly lucky to have them, and they do great work for the community (see their Diversity in Romance reports). They are smart and well spoken and oh my god I'm in constant awe of them.
Even for the person who reads a couple Romances a year, it's a must visit. The store is adorably decorated, they have a bookstore dog (with his own merch), and I can guarantee the staff will find you a book to love.
Additionally, there's Mysterious Galaxy which is a Science Fiction and 
Mystery Bookstore in San Diego. They have a solid bookshelf dedicated to Paranormal Romance along with Romance sprinkled throughout their shelves around the store. Sarah Kuhn's books are always in stock (which I love seeing). Plus, they even have Romance author events!! Let's recall that time I didn't study for finals and instead went to see Alyssa Cole, Alisha Rai, and HelenKay Dimon talk about Romance & Pop Culture…..
No one ever said I made responsible decisions okay.
Indie Bookstores that do support Romance exist. I just wish it wasn't a gamble every time I walked into one.